Testimonials

Fara has been a huge part of our lives since our almost five year old daughter Rose was a baby. She was Rose's speech therapist for many years and a rock of support to two very scared parents who worried about her speech and language development after being born deaf. Fara is absolutely amazing with children -- she knows how to keep their attention and to keep them focused when sitting in a chair for 45-60 minutes is the last thing they may want to do. She really challenged Rose and her therapy sessions twice a week is a huge reason why we think Rose is so interested in learning and doing "workbook" activities. Fara always found a way to make the sessions fun." - Nicole and John, Parents of 5 year old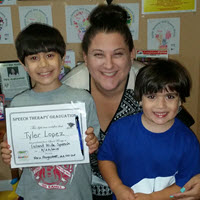 Our son needed help with his speech and began working with Ms. Fara when he was 6 years old. She worked with him for a little over a year and it's amazing to see the results. He no longer has a speech impediment. It simply vanished! They both put in a lot of work and we are so very happy that we found Ms. Fara. She works so well with children, they simply adore her. My youngest son always wanted to come along to the sessions just to see her and say hello. We cannot thank Ms. Fara enough for helping our son and literally changing his life forever." - Niya and Bill, parents of 7 yr old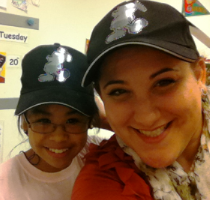 Fara Augustover, who we fondly call Ms. Fara, has been my daughter's speech therapist, best friend and confidante. We are so blessed to have had Ms. Fara as part of Paige's growing and blossoming years. She has greatly assisted Paige further her strengths, stimulated and worked on overcoming her weaknesses as well. Most importantly, Ms. Fara always boosts Paige's self-worth, esteem and confidence which for anyone is PRICELESS! She is truly a blessing and heaven-sent to our family!" - Noemi, Mother of 13 year old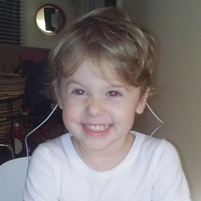 Fara is a spectacular speech therapist. Thanks to her, in less than a year, my daughter's speech has grown in leaps and bounds. Arielle had never heard a sound or uttered a single word until her cochlear implant activation at age 23 months. She now says many words. Fara is a warm, nurturing, fun and engaging therapist as well as a master at her craft. My daughter and I both thoroughly enjoy working with her. She is able to get this 2-year old to sit down and focus for an hour at a time. She clearly has a way with children. As a parent, she has been very reassuring and encouraging. You sense that she loves what she does." - Florence, Mother of 2 1/2 year old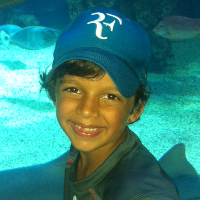 Fara has worked with my son Hugo since he was 2 1/2 years old. She was his individual speech therapist and instructed a group class which he was part of for 2 years. She showed incredible dedication and caring towards Hugo and looked out for his best interests through out the 5 years. She made sure he was always challenged with different aspects of his auditory learning. The sessions were fun and creative and she always included his personal interests into the subject at hand to keep Hugo interested. We had a great experience with Fara!" - Tehzeen, Mother of 7 year old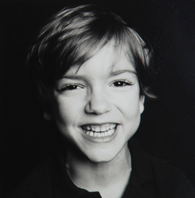 Fara Augustover was the most effective and consistent resource for our son, who was born with bilateral hearing loss. For the years of their working relationship, Fara dedicated hours to our son every week, both in an individual and a group environment. She worked to prepare him for a mainstream school and life, which was our goal for him. She was extremely knowledgeable and passionate about her work, while being kind to both us and our son. Fara found ways to communicate with us and our son's primary caregiver to enable us to integrate and reinforce their face-to-face work through specific directed activities in our home. We wholeheartedly believe that her pro-active, determined approach with our son is a key contributor to the fact that he no longer qualifies for speech therapy services through the Department of Education as his verbal skills, language and articulation are at least a year ahead of his peers. Most importantly in our view, Fara taught our son a sense of independence and pride when it came to explaining his hearing loss, maintaining his aids and being his own advocate as it pertains to his hearing needs. We highly recommend her to anyone with speech therapy needs." - Erik & Shannah, Parents of 7 year old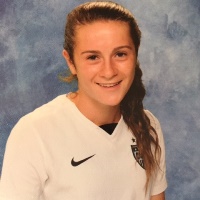 We want to extend our thanks to Fara and Alex for helping my daughter with her Vocal Cord Dysfunction. My daughter, Jillian, had been misdiagnosed for over 2 years. With the help of Island Wide Speech and a new ENT, my daughter is finally feeling better and her disorder has finally become manageable. Thank you for all your help. I have already given Island Wide Speech as a referral to other family and friends so that they can also get the help they need to feel better too."
- Toni Ann, Mother of 14 year old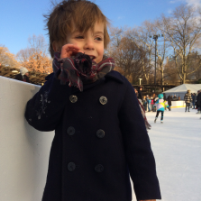 We've worked with several speech therapists to address our son's speech delay and Fara was the absolute best. She tailored her approach specifically to our child and was able to find activities and lessons that kept him engaged and interested. Luke came to love Fara as a teacher and as a friend and has made tremendous strides in his language development. We highly recommend Fara to anyone looking for a thoughtful, smart, and most of all FUN speech therapist!"
- Megan, Mother of 5 year old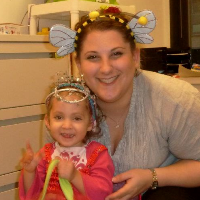 Fara is so passionate about what she does. She had gone above and beyond for our daughter, Dahlia! She always knew what was best for our daughter. When there was a problem, she figured out a solution. Fara is indispensable. She always greeted Dahlia with a smile and a hug. Dahlia, looked forward to seeing her and was always so happy to have her therapy sessions with Fara." - Vanessa & Eric, Parents of 5 year old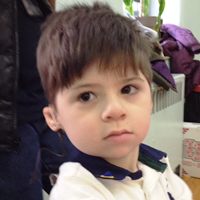 Fara first started working with our son, Spencer when he was an infant. Now, he is 4 1/2 years old. Spencer wears a cochlear implant in his right ear and a hearing aid in his left ear. In the beginning, getting Spencer to focus and make eye contact was tough. Yet, Fara always found a way to engage Spencer. Fara makes speech fun. Fara found creative ways to integrate speech into her sessions with Spencer, in order to get him to vocalize and imitate the sounds she was making. She greets each child with a big smile and a kind hello. Spencer knew that when he visited Fara, he had work to do and he happily obliged. Spencer and Fara are buddies. You can see that Fara had as much fun during their sessions, as Spencer did. Through their play activities, Spencer practiced listening and vocalizing. Fara was always encouraging and supportive of Spencer. She made Spencer and all the children she sees feel special and loved. She is also very supportive of the parents, offering great advice. Fara is passionate and dedicated. She truly loves what she does and it shows. Any person would be lucky to have Fara as their speech language pathologist." - Amy & Craig, Parents of 4 1/2 year old

My children, now 4 and 7, were born with profound hearing loss. They hear with cochlear implants and are thriving in the mainstream due, in a large part, to a team of extraordinary people like Fara. Fara provided speech services for my children in the individual and group setting. She was instrumental in their language and social development. Fara is creative yet very effective at establishing boundaries. She is dedicated to the kids 110% and always had activity ideas to keep speech fun. My kids have very different personalities, but she engaged both of them and worked with very different strengths and weaknesses." - Lisa, Mother of 4 year old and 7 year old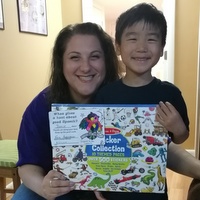 We feel so fortunate to have found Fara! She corrected my son's articulation problems with such wonderful skill and positivity. She has a true gift with children and immediately connected with my son. So much so that after his third session, he was disappointed to miss the next week's session due to our vacation and asked that I bring her with us! Each week, Fara clearly recapped each session's work, my son's progress, and goals for improvement. Before I knew it, she had fixed the articulation problems! We will miss Fara's bright and warm personality and her true passion for her work. We can't recommend her highly enough!" - Nina, Mother of 4 year old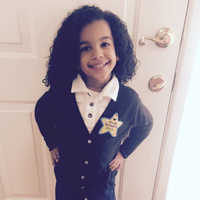 My son, Shane, has seen several therapists over the last 2 years. Fara is by far the most competent and unique type of therapist. He was not only eager to go see her before sessions, he left feeling sad because his session had ended. She is very warm, kind, and has a distinct intelligence about herself. She is definitely a kid friendly therapist who knows exactly what the child needs. I am relieved to say I have seen much progress in my son and I am having conversations with him now. My younger daughter would come along just to see Fara and her dog as well. They simply adore her. I feel that she challenged my son and pushed up his confidence. I thank her and would highly recommend her in the future." - Yafit, Mother of 5 year old